Bambi says we at EYDA today
WOOT WOOT
Lol all the kids are apparently starving
I am a good parent
HI SO 5 MINUTES OF RESEARCH told me I need to BFF 3 pets before I can adopt a unicorn
So today I shall ADOPT PETS for this
But first
Emma who has her birthday in THREE DAYS BY THE WAY godnoalready
Is being cute
And Erika is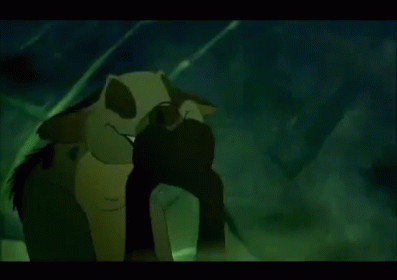 BEAUTIFUL MONKEY ERIKA
LOVVE YOU DON'T CHANGE REALLY
Guys look at my smart ass who couldn't find the pet adoption option
For a hot second thought the Adoption Service was it
And I clICKED On IT
Likepardonwhat
What
NowaitWAIT
IDONT WANT MORE KIDS
But it's okay the game doesn't think I'm good enough for that
Which is really tempting, like I can sense the game is laughing at me YOU CAN'T ADOPT
But if I really wanted to, game…I could. I COULD.
Anyway, this also puts a wrench in my plans as I don't even have the option to adopt a pet
But it's okay
For I am GOD.
MUAHAHAHA
I can't wait to give these all unnecessary intros guys I hope you're ready
Lord I do enjoy making my game suffer. The Idanezys being horRID might have something to do with me…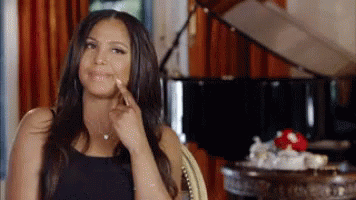 FIRST LET'S SAY HI TO
DEATHSCAPE
No I kid, this is the CAT clearly naturally
His name is Mac
For Mac&Cheese get it
Hahaaaaaaaaaaaaaaaa
(coughs)
NEXT UP ORION
And there's actually a story behind that
Here it is. So I'm writing this serious story legacy did you all know? It's called Light the way to heaven and right, at some point during my 9th generation I met this horse and fell in love. He showed up once and I used him in my story and I have yet to find a good way to bring him back, but my wife can attest to it, I have a weird obsession with this horse.
Even to the point where I very exclusively find him in another games (or add him in my ISBI FOR THE SAKE OF IT), like in Skyrim. Here picture proof.
Anyway
Next pet
LAST ONE
THE DOG
Nothing special about her
Except her name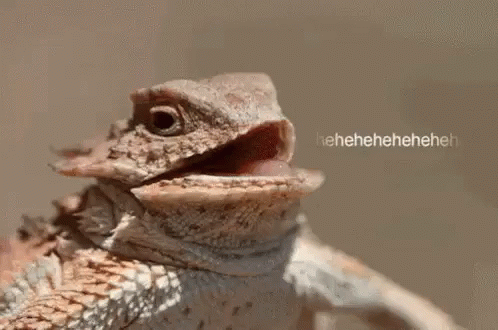 Oh
Oh no guys
HoW DO I payTHEBills???
lordWOOPS
HaaaYEAH
TELL HER GRILLED
TELL HER GOOD
How dare she give us bills
Please Emma stop being productive
It pains me more than your unrenderedness
(sobs about having to say goodbye in 3 days)
Were you always this pretty
Emma: Yes
SURE
WHY NOT
I aint doing nothing else than helping Eyda befriend the pets
I love your hairdo Esme
Esme: 😛
No really who is ur hairdresser
Hey looks like CONTRARY to her twin
Esme did NOT get stood up
Things must be getting serious
ADULT SUPERVISION has showed up
The cats in sims are so cute
MY GOD
Checking up on my robots
Bbee's ALWAYS up to something lmao
Face of a woman who cares for NAUGHT
Bbee: YOUR BIGGEST WEAKNESS IS YOUR OVERLY EXPRESSIVE FACE
Well aint nobody gonna argue with that
Well Mac needs to understand that treat feeding gives relationship points
A picture of Egbert cause he's GORG but he doesn't do anything
Except fail at darts
Egbert:Imtryingok
WE REACHED PETTING LEVEL
THIS IS GOING GREAT
I'm not sure if like the one sim that adopts the unicorn needs to be BFFS or if it can be anyone in the household, but I'm just going to have both the girls do it just to be on the safe side
Eyda: Who is the cheesiest cat? YOU'RE THE CHEESIEST CAT
Eyda: Consider yourself lucky, you are now a royal cat
Mac: Acceptable
OH WHATS THIS
DANDRUFF
YOU PROCREATED
Gosh you're looking good
I heard giving birth was harsh but lord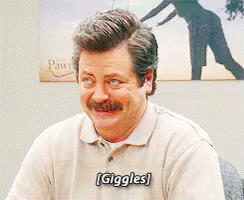 Hai a waste of your genes
But loooooooooooooool
You know
I'm in a constant state of hearing woohoo sounds in the background
You'd think I'd KNOW who it was at this point
ITS 8PM AND LOOK
WHO HATH COME OUT AGAIN
ITS MOSEY
And it's EYDA'S TURN
To be a stalker hohoho
You're probably going to pass out
Like Elly did but
The unicorn is worth it ok
Though like there's a bug and Eyda can't seem to watch it…bah too bad GO HOME I'll get Elly to again next time
Meanwhile Elly
Is
Skilling??
Elly: You act as if we can't take care of ourselves
You even
FINISHED IT?
Elly: Lord
Look you don't understand the pain that was the first 4 generations of this ISBI
MIDNIGHT
SWITCHING TO ELLY
And we can sell that painting
The most precious 3$ I'm ever going to get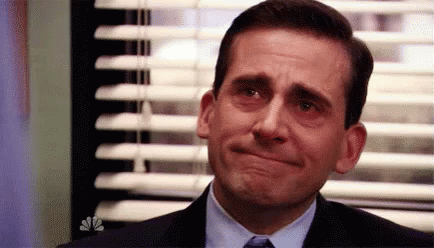 Elly: Me lord
SNORT
Rufus knows how to amuse himself
I love it keep having fun
Mosey: YOU CAN'T SEE ME
Elly: You've got a huge pointer on you, PRETTY VISIBLE
LOL MOSEY
Being annoying
And going to see BBee like its no big deal
Oh man the twins are also growing up in two days!
Guess that's my goal for this update
THINK WE CAN MANAGE IT FOLKS?
One day so far has taken half the update LOL
HO MY RUFUS TOO
Lol meanwhile Diana's still got a wayyyss to go
Enzo's having fun in the wild that is life
EYDA
WHY ARENT YOU IN SCHOOL
Eyda: I have to teach my brother how to go to school. Ditching class is unbecoming of sibling royalty
Egbert: …
Aye aye
GUESS WHAT GUYS
DOGS ARE CUTE TOO
Lol guys you know I think Egbert is the only one who has a positive relationship with Bumblebee
Oh yeah lol your new assistant
HM YOU KNOW
I WAS DOING PRETTY GOOD THIS UDPATE
-5
WHAT LOL
HOW DID HE HAVE TIME
He's always in bed with DIANA
Lord what happened
What DID I MISS?
This game I swear
If something did happen like, clearly no fucks are being given
Well bad word choice
MANY ARE BEING GIVEN JUST (coughsnorts)
Y'all know what I mean
More on Enzo chronicles
SEEMS THINGS ARE LOOKING UP
So I was wondering where Esme was right lol
Guess she found herself an underground PARTY
Hahahaaaaaaaaaaa
Bunkbeds guys amirite
NOT BAD GUYS
Last day!
And we're with Eyda for it
Orion cares NAUGHT for Bumblebee
And this is the content I'm here for
Hahaaa, if Elly ever manages to adopt Mosey that's going to be her steed
So ORION is going to be Eyda's steed
Girl's already got Orion BOWING to her
Eyda: Can't believe you're going to leave soon.  You're going to be off and having babies in NO time
Emma: My desires for children diminishes as these plasma boxes accumulate
Truth
Hi Orion what the fuck are you doing
Orion: mE? Nothing
Mhmmmm
OK I KNOW
IM CONTROLLING EYDA RIGHT NOW
BUT LISTEN GUYS
Its not my fault I swear
-5
I meaaaaaaaaaaaaaaaaaaaan
ITS DANDRUFF
WHY NOT
Elly: I TAKE A LOT OF OFFENSE TO THIS. SHE WAS MINE FIRST. Bella im coming after you
Snort
Not gonna lie this worries me
A tiny child cleaning the hooves of a large horse
Reaching petting stage with these animals is such EFFORT GUYS
But so satisfying
Lol I mean, it's your last chance my guy WHY NOT
HAVE FUN EMMA
Emma: Urg no I was Netflix and chilling
LOOK AT THAT GUYS
HUG STATUS
Eyda is friends with Orion and Mac now
Elly needs to catch up here
HEY DIANA just checking up on you lol
Party seems fun is this Dandruff's house
My god its quite
Stony
Dandruff: I didn't invite you
Alright alright imma go see Emma
My god girl that is a soft face
Are you INTO THIS lad
Emma: He's kinda cute yEA
Hai alright let me make him over for you then
Oh boy
I have
My work cut out for me
Considering what I had to work with this is pretty decent
ALSO YES I SPLASHED SOME PAINT ON HIM
Now to leave these two LOVEBIRDS ALONE
Midnight hath been STRUCK
ELLLLLLLLLLY
WHERE YOU AT
I dislike this picture
Who tried giving Elly a bedtime story
WAS IT YOU EGBERT you look GUILTY
Bbee: That's just his natural state
Elly: oh buRN
Omg
Dandruff: I'm just being polite to my sister
Diana: snort YOU'RE WELCOME
Wheeze checking up on these two
Look how LOVE STRUCK this boy is
I ship it
ITS TIME GUYS
PULL OUT THE CAKES
I'm so terribly nice I know
Felt like Rufus deserved his own cake into adulthood mhm
Not bad darling
Rufus: 😉
EMMA'S TURN
And plz Egbert
Put on some pants i beg of you
SNORT
COMMITMENT ISSUES
Guys
Guys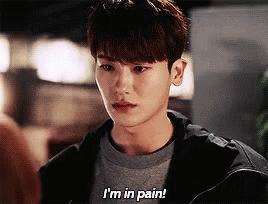 shespretty
ALRIGHT THE TWINS NOW
Oh Diva huh elly
DIVA
SHE'S GORGEOUS
LOOK AT THIS CUTE ASS PROFILE GUYS
Let's see if Eyda has the SAME
Ok but y'alls grades were NOT that bad
I did a good job okay
She closed her eyes like a dunce
BUT SHES PRETTY TOO
SAME FACE
LOOK AT THAT PROFILE
Hokay guys
Good update
Self-wetting: 87 x -5 = -440
Failing school : 8 x -5 = -40
NPC visit: 4 x -5 = -20
Passing Out: 283 x -5 = -1410
Accidental Deaths: 5 x -10 = -5
Social Worker Visit: 1 x -15 = -15
Birth: 10 x +5 = +50
Twin Birth: 5 x +10 = +50
Triplet Birth: 0 x +15 = 0
Quad Birth: 1 x +20 = +20
Fulfilling LTW: 3 x +40 = +120
5-star celebrity: 0 x +5 = 0
Honour roll: 0 x +5 = 0
Randomizing every LTW choice and trait (apart from the obligational insane trait) for a whole generation of children: 4 x +10 = +40
Portrait of the torch holders somewhere in the house: 4 x +5 = +20
Having the Torch Holder reach the top of a career: 1 x +10 = +10
Having a spouse reach the top of their career: 0 x +20 = 0
Every 100,000$: 3 x +20 = +60
TOTAL: -1560