PARDON YOU, you say
As you see the 5.1 as the title of this chapter
Well keep your pants on we're not there yet, but we're about to be
HEY DIANA
WANT TO TELL US WHAT HAPPENED, yes no you're busy being unhappy, I've got this
SO LAST TIME WE HAD OURSELVES A GENERATION VOTE YES YES INDEED.
AND ENZO WASN'T THE WINNER
Enzo: Oh geez are you really going to do this
AND NEITHER WAS EMMA
Though she took second place with her like ONE VOTE
It was two sorry
Erika: Oh lord geT IT OVER WITH ALREADY
PATIENCE
Erika didn't win EITHER
OR HER TWIN ESME
Esme: You're rubbing on my nerves
Or the only other boy that could've broken the matriarchy streak
With his SKIN COLORED EYES?
Anyway moving on to the creep in the background
YES INDEED
IT WAS ELLY AND EYDA
With their skin colored eyes too?? Game gimme a break here
Anyway let me explain some stuff to y'all as I take off all the paintings and get ready for a MOVE
Yes moving, here look at this list of REASONS why we gotta move man
Anyway gotta grab some townies too, like Dandruff.
And Kristine too
I DIDN'T FORGET U ENZO
So YES, I know that usually I wait till I hit YOUNG ADULT before I switch to Torch Holder mode, but it's going to be DIFFERENT THIS TIME. I mean I'm already doing a DOUBLE HEIRSHIP might as well go ALL OUT
Sooo we're going to move to a NEW TOWN, this one to be specific.
Taken because like its—I actually have no idea why I chose this one. ITS HUGE.
Like its 2048×2048 what was I suicidal
No like I really chose this, anyway
I also chose a 40×40 lot which isn't a 60×60 so like WHO KNOWS YOU KNOW maybe im not THAT SUICIDAL
I was really freaked at the idea that I'd lost all the paintings but ITS OKAY
THEY ALL MADE THE MOVE
Including a fish for some reason.
God though folks, building, the worst part aosfjalksfjafa
OKAY I'LL BE RIGHT BACK
Oh actually here JOIN ME.
It took ME 2 HRS to build it, but for some reason I recorded myself and shortened it to 15min, so there if you want a visit of the house you can watch the video.
You can also see all the places I failed lmaooo
Also Bryce Gorman's statue is supposed to be here
BUT ITS NOT SHOWING UP
Solike I think the ass got lost in the move
Now as I was sayING. DOUBLE heirship folks
That means starting right NOW, both Eyda and Elly are my torch holders.
I love you too HONEY and IMMA MISS YOU
MUA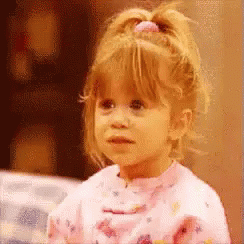 Eyda her mother's daughter
BUT YES I WONT be able to control BOTH at once
By which I mean I will alternate everyday between them.
And I will be using THESE balloons to tell whose TURN it is. I'll change their color at midnight everyday and we're starting with BLUE which means EYDA
Since that's her fav color
Honestly so sad that everyone's thinking about the fountain lol CAUSE ITS NOT FOR SWIMMING
Also everyone is going to stay here till they age up, at which point I'm gonna KICK 'EM OUT HARSH
Starting with ENZO as its his birthday still lol
And we're going to make a BIRTHDAY party so we can age up his girl Kristine
Hooolike its almost gonna be worse just controlling CHILDREN TORCH HOLDERS FOLKS
That's extra DIFFICULTY
Eyda: Yes hi, I'm the new princess, future queen of this town called CRUMPLEBOTTOM. I'd like to order your best party.
Y'all the only ones I'm inviting so y'all
BETTER SHOW UP
Hashitguys Free will started working, and Rufus and Diana wasted no time and already doing a woohoo
Esme&Erika: OHmygod get a room
I'm feeling emotions
BYE DIANA, IT WAS GREAT HAVING YOU PLEASE BE HAPPY AND DON'T STARVE YOURSELF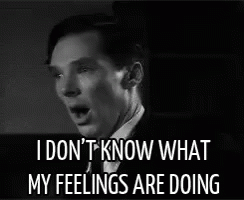 Eyda: I'm ROYALTY I shouldn't be doing HOMEWORK
Exactly royalty NEEDS TO DO THEIR STUDIES
Eyda: hurrrrrrrrrrrrrrrrg
(looks up and down)
My god happy Erika didn't win
HEY DANDRUFF WELCOME
Dandruff: haha I had a husband and a son where ARE THEY
Ah yes well they were ugly, I'm sure you'll pick BETTER GENES HERE
AND KRISTINE is here TOO wonderFUL
We can get this party STARTED
Lol look at Enzo
He's super pumped for this
I feel
The slight pang of regret
beAUTIFUL BOY
DON'T LEAVE ME
KRISTINE
Bah fine lol keep ur hair its not so bad
God 30K guys
I feel dat
Im feeling it
Emma: can u make him STOP he gives me HEEBIES
Lol he's just super pumped to start his life finally
Dandruff: YOU ALL SUCK, THIS TOWN SUCKS
Staph being a crybaby Dandy
Lol Kristine is darn good at multitasking folks
Hahahahaa
These two breaking in every woohoo place in the house and it kills me
Lilipad: (in a HOTTUB)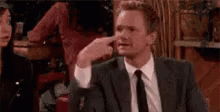 Eyda: hahaha did u just refuse
Emma: yUP
Eyda: I AM QUEEN IN WAITING. HOW DARE U REFUSE TO PLAY FRISBEE WITH ME
Emma: I have BETTER THINGS TO DO twerp
Lol so she went to ask Bumblebee who very happily said yes at having attention
Hmmmmmmmmmmmm
OK YES
SIGN ME UP
Didn't I say I wanted a magician heir too in gen like 3?? COOL COOL
(wheeze)lol
Eyda: I had to be prepared in case you said no
(Fun fact my game crashed but she still wished for this again. TWICE again too. DETERMINED SHE IS.)
Oh lol THAT'S WHY bumblebee agreed
BBee: I cant say no to hitting children in the face
UM BUT ELLY NO
Elly: I was distracted BY THE PRETTY THINGS
-5
Lol I see half of this heirship
Has more trouble than the other
Eyda's got this down though
I'm ONLY accomplishing her wishes but she's got this healthy dose of playing and establishing connections with the other people in the house
Lol its almost 9pm
And ENZO IS STILL HERE hahaha going through the house and judging the paintings
Enzo: Well you didn't give me the chance to appreciate it.
Also im going to blatantly ignore the IF with Egbert
Homg SOMEONE found it??
Who who who who??
I put two down, one for each heiress
And this is meant to be Eyda's
PURPLE hahaha APPROPRIATE
And since no one is here to claim it LET'S TAKE CARE OF THAT EYDA
We gun call this dragon Adye
Omg hiii
I've only played with the BLACK DRAGON
Sadddllly we can't interact with it till Eyda grows up
Well NIGHT EYDA
Its only like
11pm though, I gotta twiddle my thumbs for another hour before I switch to Elly
YAY
SWITCH
Ohlord is that garbage
Oh honey Elly you poor thing
BEDTIME STORIES HUH
Its ok I've come to save you but first we've gotta clean up the yard
Elly: I hope spoiling my hands was IMPORTANT
Yes um, cleanliness is a princess trait, anyway hop to bed
Oh my god Enzo hahahaha
As long as you don't DIE here
That's the only way I could lose points snort
Lol the STRANGE THINGS
IM SEEING WITH
Free will
Bbee: (kisses his forehead) I've now adopted you
ENZO
THIS IS WHAT HAPPENS when you stay here too long
YOU LOSE THE GIRL
Like you two literally live together boi
Priorities my folks
But also this day is going to be fast lol cause the twins have school
SPEAKING OF
Off EVERYONE GOES
I'm stuck with these two all day who from the looks of it are still very busy lololol
It makes me goo though
Lilipad still exists true but like
She's still in the middle of her passionate love affair with the the hot tub
Lilipad: This one gets ME
I mean do you
Rufus: NO. im happily married
(presses x)
Omg woah
What's happening here
And the girl beside him is dripping wet??? WHAT DID I MISS
And now he has mysteriously disappeared
What is
This town
(kids have trouble going into the school for some weird reason, I force them all in)
(I save)
(10 minutes go by)
Kay but like the IDANEZYS are seriously cursed lmao, this save is only like a day old
Poor Diana is lost without ME lol
Unless she's bonking her husband she CLEARLY DON'T KNOW
HOW TO TAKE FOR HERSELF
Oh my someone's looking at potential spouses
Mhm mhm I support this
Lol well she's getting comfy already
Erika: I bet they were going to tell me to feel at HOME, so might as well start early
Hmmm hopefully he has better genes
Dandruff: BUTT OUT
Some pictures are just SO PRETTY aren't they?
ALSO tomorrow is EGBERT'S bday and that completely snuck up on me lol
Snorrrrrrrrt
Dandruff: (throws stuff at me)
Elly has some weird wishes
Apparently we absolutely HAD to go the graveyard
I dig the lighting tho, giving her creepy looks
Elly: and they were never seen agaainnn
daYUM
Somebody SLIPPED OUT and had some fun without me knowing
Dandruff: DON'T SAY ANYTHING
(wheezes as I swallow my words)
HAAAAAAA
We got home Just in timE to switch and for me to send Elly to BED
Or else she'd pass out
WOOOOO
This double heir ship thing is keeping me on Me toes
My god yes BRING IN THE DOUGH
I spent a lot of money on this house so we're back to 150K, and points are at 400K next
AND I NEED POINTS I DO
YUP
FOLKS
YUP
THAT HAPPENED, Erika was OUT TOO LONG AND PASSED OUT tryna make it to her BED
-5
Heh your bday has PERF TIMING boi
I can end this chapter on your teenagehood
Bbee: GO MY  BOY. GROW GROW
(braces)
(sobs)
I didn't brace enough
WHY ARE YOU CUTE AS SHIT
I have a lot of pain over this
Self-wetting: 86 x -5 = -435
Failing school : 8 x -5 = -40
NPC visit: 4 x -5 = -20
Passing Out: 280 x -5 = -1395
Accidental Deaths: 5 x -10 = -5
Social Worker Visit: 1 x -15 = -15
Birth: 10 x +5 = +50
Twin Birth: 5 x +10 = +50
Triplet Birth: 0 x +15 = 0
Quad Birth: 1 x +20 = +20
Fulfilling LTW: 3 x +40 = +120
5-star celebrity: 0 x +5 = 0
Honour roll: 0 x +5 = 0
Randomizing every LTW choice and trait (apart from the obligational insane trait) for a whole generation of children: 4 x +10 = +40
Portrait of the torch holders somewhere in the house: 4 x +5 = +20
Having the Torch Holder reach the top of a career: 1 x +10 = +10
Having a spouse reach the top of their career: 0 x +20 = 0
Every 100,000$: 3 x +20 = +60
TOTAL: -1540