WELCOME BACK GUYS
Last time our two torch holders did an age up! And we were with Elly
And there seems to be a big puddle for no reason
None that I can think of
KNOW WHO ELSE GREW UP?
Emmmaaaa, so it's time to kick her out D:
Beautiful as usual Esme
Esme: (blows me a kiss)
Which also before she goes I better SAVE her so I can share her with you guys. I got pretty lazy on her outfits. Actually looking at my downloading page I got pretty lazy on putting these babies up. I'LL FIX THIS UP LIVE GUYS WATCH ME GO
THERE YOU GO THE PROOF
YOU DIDN'T NEED
THERE SHE GOES WAVING with 17K
And nobody really cares to wave back
Elly: My god that EMPTY counter I cannot take my eyes off it
Mhm
So tragedy guys lol
I kicked Emma out and then remembered SHE has Ylle, Elly's dragon
So sent Elly over
Elly: Good lord that's a comfy cottage
HEY EMMA
Elly: Just gonna control you for a hot second ok sis, cause I need my dragon
God powers its great guys
Elly: Are you ready Ylle, my trusty companion, let us go on an adventure
Look at that she a natural
Diana: my son?
Your SON?
Diana: Well of COURSE I do
THE GAME GAVE ME curious hope
As I'm having Elly befriend Grilled she heart farted mysteriously
But nah it's just the game nonsensically sending me 13 heart farts at once
Ahmagawd I'm proud
YOU GET IT EMMA
GET THAT LIFE
Well pardon YOU DEER
I was kind of like doing a thing, before you JUMPED UP IN HEREE
Deer: O_O
(months later)
HAS IT REALLY BEEN THAT LONG
Elly: She asks, answering her own question
Since you're being snarky I've decided to switch to UR SISTER EYDA
Excuse me Eyda
What is this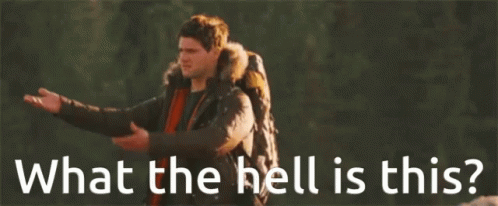 (coughs)
Turns out its just me who was lazy and didn't do her athletic
(goes to make a joke but is hit by how pretty she is right hi)
Eyda: 😉
Yesanywaylook imadeHerAProper Outfit
Im bored cause Eyda went to sleep
And I'm watching BBee try to befriend Orion
And seeing this sim burnt and running off like lmao
ANOTHER FIRE THEN?
WOW CONGRATS EGBERT U WENT TO PEE ON UR OWN
Imsoproud
Egbert: Godsgodthe condition of this toilet is already BAD ENOUGH I dontneedyour patronizing
Imnot thoimreally proud
Wheeeze
A++ face fyi
Taking a shower now huh
Egbert: ! ohgod why are you following me
IM BORED WITH EYDA SLEEPING
Pardon NEVERMIND
BBEE suddenly got interesting
Athletic by hacky sack though LOL
Orion:  a h h h! I am STARTLED BY A LLAMA
Bbee: I take strong offense to both of you
So I was stalking everyone else right
I spot Rufus talking to Esme
About some guy named HARRY
So naturally I'm like ESME DID YOU GET A BOYFRIEND
B u  t no
Apparently Rufus knows who MISTER CHILD KILLER's parents are
Rufus: Genie, all knowledge comes with the territory
Esme: My eyes have rolled into my head
That happens to me too when Harry Bunny comes up
L O L
YOU DARN INSULTED BY THAT ESME
Esme: I have PRECIOUS time in a day
Rufus: My children are ungrateful of my limitless knowledge
Where was this limitless knowledge earlier Rufus
EYDA FINALLY
Save your family from my judgements
Elly: TODAY LIFE IS MINE TO CONTROL
Lol have fun I'm with Eyda we got PLANS
Eyda: You're talking about school right?
Oh SHIRT ITS MONDAY
No(sobs)
Aosijdkla
Sorry had to have a moment of appreciation for how beaut Eyda is AGAIN
Eyda: 😉
DO WELL IN SCHOOL BAI
soooooooooooooEnzo I see you skipping school with Erika
Erika: Oh no, I'm going to school I just have to choke on this first
Elly: <_<
Elly: Nobody better be SKIPPING if I'm going
You're also super gorg
LOVE UR FACE
Lilipad tell him to go to school
He's got bad grades
Enzo: NO. I'M A DINOSAUR.
Lilipad: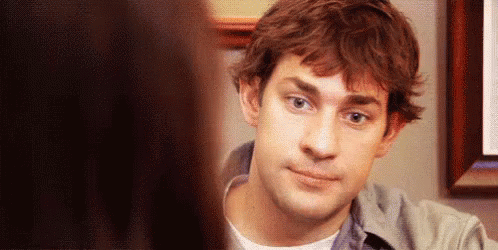 Sooooo was wondering where the hell Diana was
I FOUND HER
In the middle of nowhere
Diana: I have a purpose for being here
I see
Through the wall heckles huh
Diana: It's a warning BASTARD IS GOING TO TASTE ME
I have no idea what he did, but I'm here—-WHO IS THAT
DANDRUFF
HAHAHAHAHAHAHAHHAHAHAHAHAHAHAAAAAAA
HI
Dandruff is actually in a domestic dispute
Diana: And IM TELLING THAT GUY HE'S GOING TO HEAR IT from ME
If only you could autonomy get in that house Diana, I'd pay money for it
IF ONLY SOMEONE HAD THE POWER TO-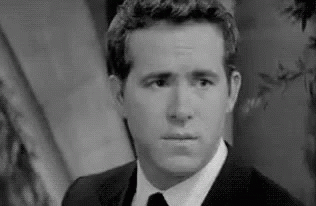 -5 (its like someone passed out on the door and it opened FANCY)
Diana: I'm here show me the man
Dandruff: Good to see you too sis
SNORT
The game tried
Diana had me refuse it
Diana came here to throw down with Charles and Dandruff turns around and smooches him.
Puts her in an a weird situation.
Diana: …I'm getting mixed signals here.
Esme: As if you'd take me to France
I feel challenged
Esme: What is with all these opportunities anyway did you leave it ON
Seems I DID and I will continue to cause it amuses me
Diana: They're leaving to go yeehaw aren't they
LOL RUDE HOSTS
Diana: I regret coming here now. Where's Rufus.
Poor Diana
It was too much. I get it.
-5
Meanwhile Rufus apparently managed to royally piss Erika off
Egbert: Skipping class tots WORTH IT
Erika: IM ALMOST A GROWN WOMAN NOW
Rufus: Please don't make that face it scares me
Egbert: Lolololol
EGBERT
-5
At least you're pretty
RUFUS LMAO
Erika: IS HE GOSSIPING ABOUT ME
EYDA FINALLY YOU'RE HOMeeeright
Homework
…..So missus
Drops it
And it goes back to her inventory
Ohoh
(uses the get help option to go around it)
Lilipad: (RUNNNNNNNNNNS) IM HERE. IM HERE I WILL HELP
Lilipad: I feel so fulfilled, precious child come, I shall inject you with my knowledge
Eyda: ahhhhhhhhhhhkay sure sounds good
Elly over here SKILLING
I'm such a FAN
I was casually just
Watching Eyda try to BFF Mac when this appeared
L I k e
I'm sorry pardon WHAT
I THINK
LILIPAD
GOT THAT FLIRT IN FOR REAL THIS TIME
OISAJDLSKAJDLKAJDLAK
Trying to be themotherOfTheHouse
Lucky as fuck that Diana is sleeping
Everyone judging the shit out of Rufus cause he accepted it likely
And I wasn't there, but I'm pretty certain that
Lilipad probably did the flirt
wheezeMyGod
I gave you robots CAPACITY TO LOVE
To be together
And also lmao I would've expected BBee with the SINISTER CIRCUITS to be the one causing trouble
Bbee: I didn't cause it but I'm going to SPREAD IT
Oh
Oh
nowDianaKnows
workMight save Rufus
Diana: RUFUS.
Rufus:ohshit
Erika: Ma about to throw down let's not look Grilled
Diana: Fine be that way.
Rufus: …>_>
Lilipad: whatHaveIDone
Lilipad U FUCKED UP MY COUPLE
soUm (coughs) D I a n a
Diana: I'm going to work.
hokayTellMe what you want to do later, I got your back
Legit y'all the thing with Dandruff and now Rufus same dayYikes
She's the empress of evil I'd be scared if I were you Rufus
Erika: MA IM ON YOUR SIDE. TEACH DAD.
Rufus:………..
lolYesTime to pick sides
HEY RUFUS what are you doing with Adye?
N o
Yes you're a piece of trash put Adye down
Rufus: (pouting at me)
While Rufus digs himself a hole
ENZO is not doing so well still
Again with the same GUY too
Me: (flipping out)
I MISSED IT BUT YOU GUYS
RUFUS STARTED LAUGHING WITH THIS BUBBLE ABOVE HIS HEAD
I was trying to give you excuses Rufus, but your attitude has been despicable. You're DEAD MEAT. Anything Diana wants is gun happen.
Diana fueling her anger quite nicely
Buckets of flowers apparently SNORT
Hey I'm FOR IT
I'm supporting every step of this thanks
Im discovering SUCH THINGS
Like apparently you can gain charisma from talking to a purple dragon
S o m e h o w
OH TIME
QUICK LETS BE SMART
IMMA SEND YOU TO BED
…
The clock struck 12am and I suddenly heard this intense
VICTORY MUSIC so I look at my notifs right
Wheeze first I see is Diana is really going on the FUCK THIS train
And is heartfarting a nobody
Oh LORD
GUYS
GUYS
ARE YOU LEGIT RIGHT NOW RUFUS
Your ass
Is going to end up CHARCOAL at this rate
Elly lost her servant apparently
LOL THERE WE GO
I GUESS THIS IS
THE VICTORY NOTIF
That was a ride
Alright Elly let's hope your day isn't as
Extravagant
EMMA HONEY
IT SMELLS BAD
The twins are sleeping lets go stalk you
Emma: If you screw me over I'll beat you up, simple as that
Oh she's got this
ohhiEmma
pretttyyy
pretttyyyEmmmmaaaaa…..?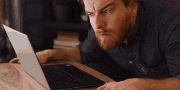 Oh my god dandruff
Is that you
DANDRUFF
Kay Diana legit just got off work and as you can see she's angry and I don't want to miss that
But you look like you've got something going on so like
Make it quick
Where the hell are you going dandruff
Still following Dandruff and mid stalk Enzo declaring
He found LOVE
OH SHE'S JUST HEADING HOME APPARENTLY
Cause there's no ROADS
LOL
Anyway quick lets go see Diana
Diana has equipped
The Nightmare Suit
Everyone Beware
Amestia: Kick his ass out love. IM WITH YOU GREAT GRANDDAUGHTER. He never should've done the thing he did, you should like do-
Diana: Yeah kay I don't know you
Amestia: RUDE, I was just going to give you some POINTERS
Diana: I'm good thanks old ghost crone
About that u know
I wouldn't mind KNOWING exactly what
Ur going to do to Rufus u know like would not mind knowing
Diana: Don't worry. It'll be good. 😉
Gets cliffhangered so I'm taking you guys down with me
Guess we'll know in a few months
Self-wetting: 87 x -5 = -440
Failing school : 9 x -5 = -45
NPC visit: 4 x -5 = -20
Passing Out: 285 x -5 = -1415
Accidental Deaths: 5 x -10 = -5
Social Worker Visit: 1 x -15 = -15
Birth: 10 x +5 = +50
Twin Birth: 5 x +10 = +50
Triplet Birth: 0 x +15 = 0
Quad Birth: 1 x +20 = +20
Fulfilling LTW: 3 x +40 = +120
5-star celebrity: 0 x +5 = 0
Honour roll: 0 x +5 = 0
Randomizing every LTW choice and trait (apart from the obligational insane trait) for a whole generation of children: 4 x +10 = +40
Portrait of the torch holders somewhere in the house: 4 x +5 = +20
Having the Torch Holder reach the top of a career: 1 x +10 = +10
Having a spouse reach the top of their career: 0 x +20 = 0
Every 100,000$: 3 x +20 = +60
TOTAL: –1570