(brings hands together)
Hello
Idanezys
I'm back
get your butts ready
for your FREEDOM IS OVER
Grilled: I smell something on the lawn
your MASTER HAS COME BACK
Diana: I'll stop you right there love, we all know this isn't your show
Oh hi Diana
Just catching up it's been like a-
Diana: Yes we're used to that.
Diana: I'll catch you up. My husband Rufus cheated on me. Now I'm going to make him regret it.
Elly: (*in the bg loudly slurping plasma juice through her eyeball*)
This save took so long to load you wouldn't believe it Diana
Diana: I smell something nasty coming down the stairs
Egbert: … (smells his own armpit)
Like I have all this upgraded computer gear and STILL you Idanezys are just so fat
Diana: (nose twitch) Figures
Rufus: …
I wanted to say sorry Diana for taking so much time to get back to y'all, I was doing this thing with store content-
Rufus: (casually walks by to go take a shower)
Diana: I hate that he has a nice tush. Alright, here's the plan listen close. You gave me a year to think about it.
Elly: We have so many boxes, what is up with this.
Diana: We're going to give him AMPLE WAYS TO kill himself (evil glow intensifies)
Eyda: Hey ma, what's going on
Elly: What about drowning, didn't aunt Diella die that way
It was tragic, I threw a fit
Diana: Are you listening?
YES I AM HELLO
hey Erika- I mean Esme
Esme: Yeah nice save
Diana: (rolls her eyes) (grabs me to build mode)
Diana: So yes, since you can't control me or him you're going to build a trap. Right on this plot of land
(nodding along as i am manhandled)
(a few moments later)
DONE ITS DONE
Diana: Give them the tour
So I present to you a bachelor pad
You've got your murphy bed, equipped to kill you
You have a mummy in a sarcophagus also equipped to kill you
and finally you have the door of life and death where death can come for you too!
This may or may not work, we'll have to see if he bites the BAIT
We just have a little more to prep…
making sure he KNOWS this is his bed
Annnnnnnnnd limiting the amount of people allowed into the building
THE TRAP IS SET
ALRIGHT (clears throat)
WELCOME BACK GUYS
IT'S BEEN A WHILE SO HAVE A RECAP.
This is one of our torch holders
Elly : Hey what's up
That's the OTHER HALF of the torch holders. They be twins
Eyda : DAD REALLY. First you cause trouble by CHEATING ON MOM WITH LILIPAD and now you steal the shower? Rude
Rufus: (continues to be obstinately be silent)
I can only control one twin at a time and I switch at midnight. And currently we're on ELLY.
They've got FIVE older siblings, two (Enzo and Emma) of which have already moved out and three to go.
The two next ones are the twins, of which Esme is half
and for some REASON hates her mom more than her dad???
which i think has just always been a thing
the TWIN ABOUT TO GET SCARED over there is Erika
Mah monkey twins, they got 3 days before they ADULT up and move out
Bbee: 34 WOODEN FORKS
Erika: FU—AHH
Lolololol
AND FINALLY EGBERT
THE BEAUT WANNA BE ASTRONAUNT
Egbert: I'm lost
and the horse Orion in the bg and……………..
YOU.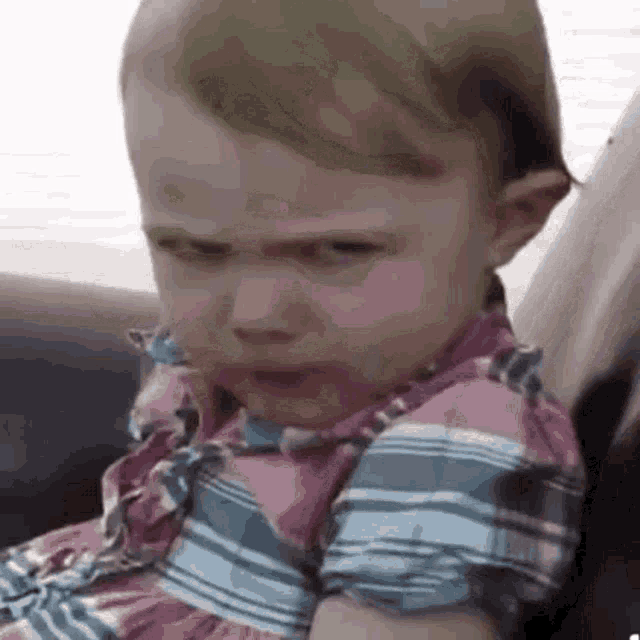 Lilipad: (happy clapping)
I swear this robot has bugged out on me, BROKEN my hot tub, and now BROKEN my ex-torch holder's RELATIONSHIP
Lilipad: I was always meant to be the mother of this family. 😀
I SHOULD'VE SEEN THIS COMING.
You're building up to be on my top hated beside Bunny
ELLY DO SOME HOMEWORK as I watch everyone else
Elly: God this place is SUCH A mess.
You can clean it up if you want
Elly: I'm ROYALTY. I shouldn't have to clean this up.
Elly: (puts down homework. It disappears and she smiles)
Ah
fuck
lol you mean i didn't fix this a year ago?
I REMEMBER THIS WORKING
SO DRAG ESME INTO IT
she seemed lost
SO THAT DIDN'T WORK
STILL DISAPPEARING
So I'm – I'm
So I did some testing and discovered it was my fault
Turns out one of my custom personal scripts was somehow messing with this???
ANYWAY FIXED
Elly: I have to do this now?
yesh
Just in time for me to slam my head on my desk as EGBERT JUST
went in there
for funsies
even though I locked the DOOR on him
EGGIE BOY
Egbert: What I'm going to sleep you should be proud
Oh no mummy?
Huh
Weird
Of course Lilipad goes in OF COURSE
This murder trap isn't going so well Diana
Diana: Patience
ur son is too dumb
Diana: Watch it
BUT WHO KNOWS WHICH I WAS TALKING ABOUT
CAUSE HERE'S ANOTHER ONE
lmao who apparently put himself in a sketchy place
awwwwwwwww
Grilled cheese is looking out the window
I didn't know doggies could do this that's socute
Elly: I finished my homework by the way. IF THAT INTERESTS YOU.
It do cause you've apparently got a wish to hang out with your twin and that's real cute
I support it
let's ignore that stupid wish to best friend your dad for now
Look at THIS GAL
She cleaned herself and is now POOPING
good for YOU
Eyda: plumbob help me this toilet is DISGUSTING
ah good ole' idanezy faces
EXCUSE ME WHAT
Lilipad : What
you know how to use this???
I don't even have time to say I'm bored that BBEE is off to do shit
Bbee : I aim to please
yes good Rufus close the bed while I just do a thing
Rufus : >_>
The frame rate lowered
but I'm sure ALL IS FINE
YOOOO HEY MUMMY
Mummy : wat
I DIG your eyeballs
This is an INGAME OPTION? I have to g o s e e
The game PREVENTS ME FROM OPENING YOU IN CAS
also that's a hell of a name
that I'm not going to remember
please curse Rufus thnks
Lol
He's being preyed on by two, I'm here for it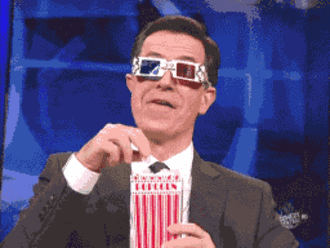 Mummy : HUG TIME
Rufus : fu-
Bbee : Wow way to steal my thunder. Imma go see what Lilipad is up to
Isn't there supposed to be a
cursed moodlet or something
…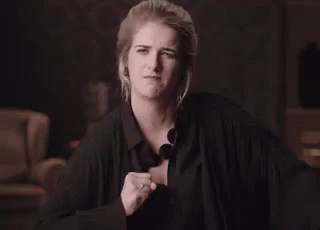 HA
GASP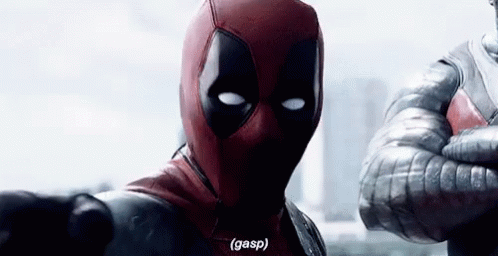 YOU'RE SKILLING
PAINTING
I was just complaining that everything was taking FOREVER to render
At least free will is doing GREAT
Talk about a commitment to the bit
waiting for her to charge up before doing the scare lol
Bbee: heY HOMEWRECKER
Lilipad: I wonder what my soulmate is doing
Rufus: (thinking about skipping town with Orion)
Just Rufus making more enemies on his own
Orion: DON'T COME CLOSER. I AM LOYAL TO DIANA.
Rufus: (rolls eyes)
MEANWHILE ELLY IS
HEARTFARTING SOMEONE
They in class though so I gotta waiiiiiiiiiiiiiiit
At the risk of sounding like an old grandma
WHAT BOUT BABIES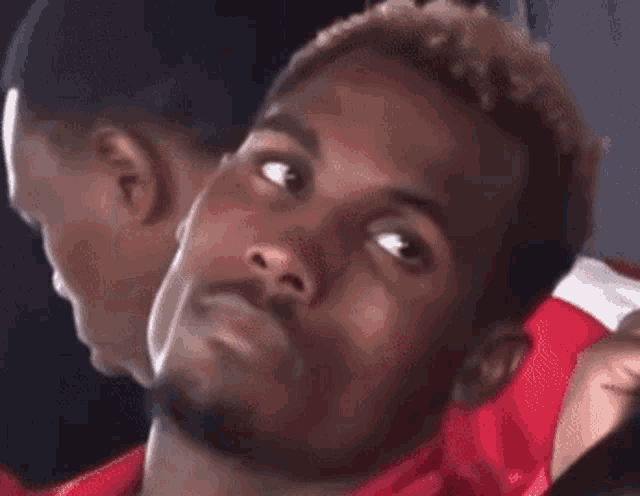 Look who I caught
in the goddamn
action of it
Bbee: HAHA THE TWO HATED AT IT AGAIN
I'm starting to love you Bbee lmao
CAKE OR DRY FOOD
oh what a hard choice
Mac: Idiot food, or good cat food?
You make a good point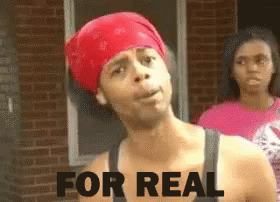 I gotta say though
This is the only way my sims seem to figure out
they're being cheated on
through the RUMORS
Diana: ARE YOU FOR REAL? I'M GOING TO BURN YOU AS YOU SLEEP
Rufus: Haha hacky sack
Bbee: It's so fun to play with a deadman
WHO AM I TO STOP YOU
HAVE FUN
you TOO?
Esme: I'm not into the whole… be in that house thing
lol alright have fun
WHY IS EVERYONE RUNNING AWAY
Eyda: It's political on my part
I SHOULD'VE SAID NO
Esme: Haha oops you saw that anyways huh?
-5
Ahhh
routing
love it
Eyda: Why are my siblings such idiots AND in the way
(game might've crashed at kids out of school)
Only lost a few hours in the game CAUSE I SAVE NOW
Also apparently this dude's been an adult?
WHEN DID HE GROW UP?
Who knows lmao
NICE TRY
You don't get points for that
PLZ calm I JUST pressed play
WHATEVER you were doing
you're clearly off to make yourself forgiven
Bbee : (smirks)
My gods guys
it's like I keep forgetting how broken this save is lol
over here having a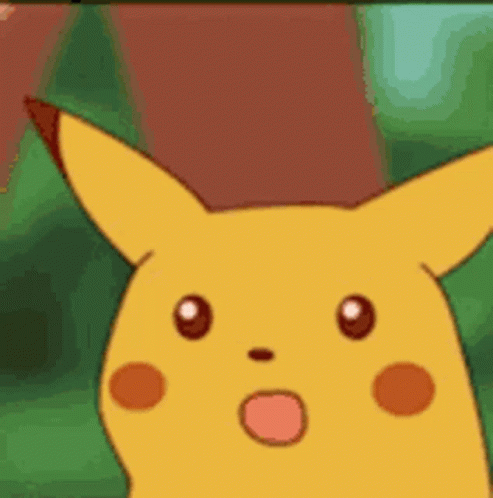 Ah the accumulating script errors
Elly : (comes running over even tho school is still in session as if her ass is on fire)
WHAT
WHAT WARRANTS LEAVING SCHOOL
Elly : ORION i'M HERE TO SAVE YOU
are u for real
Orion : It's comfort food for the something that clearly died on my back
Elly : There you go, I'm the best
Orion : Thank you
yeah yeah stop being pretty GO TO SCHOOL
AW SHIT LOOK
PUPPY BRINGING THE NEWSPAPER
the animals are the only ones slightly sane in this household thats right
Grilled : Am good puppy yes?
NO YOU GAVE IT TO LILIPAD
Lilipad : The best puppy yes the best
SNORT
AGAIN??
Is this the same guy? Who I kept catching on fire?
The way this is worded amuses me
As if he's intentionally setting fire so he can be rescued by a big strong firefighter
Me thinks the fire IS RIGHT THERE
With the odd lighting mhm
and the sounds of intense crackling
(temporarily appears as he tries to extinguish the fire)
he'Ll be FINNNNEEE
me : (just strolling around) WHAT'S HAPPENING HERE
Bbee : YOU BIG BABY
Rufus : YOU RUST BUCKET
Bbee : G A S P.
Rufus really trying to get himself hated all over
Elly : Don't mind me lol
Bbee : (unhappy grumbling) (but also happy grumbling cause he's an evil sim that thrives on this) 😉
Rufus : HAHA CATCH ME KITTY
Bbee : So… I have a theory. Here me out. Has he quite literally lost his marbles and he's just unaware of everything around him and thinks he's dreaming
It'd be on brand for this ISBI
LOL WHAT WHY
HE'S ALREADY BUTT NAKED ELLY, WHAT MORE DO YOU WANT TO SEE
Livvielove : (my bff who hears me rant about things) You clearly have no sense for adventure
cLEARly lmao
I had to find these KIDS who never came home
GOTTA PRAISE ERIKA
SHE'S DOING HOMEWORK
While Egbert is reading a romance novel and Esme reading about video game cheats
I relate to both
YOU AND ME BOTH GIRL
But you're the one who made the wish so we better get it out of the way
Elly: Dad…. dad I'm… a VAMPIRE
Rufus: Oh my god what
Bbee: Lol piece of trash
Rufus: Weren't you a genie. I FEEL BETRAYED
Elly: I'm both duh
dammnnnnnn
Rufus you really dedicated to ruining everything
Maybe Bbee right
Elly: ANYWAY POINT OF THAT
Elly: Was to transition into me hypnotizing you so we can build our relationship faster
It certainly worked, he's dazed now but I dunno if that will actually help relationship boosting
Elly: Hopefully I can leech some stardom from you cause for some reason you have 3 stars and I still have just have 1 star
AND I GET POINTS FOR 5 STARS THAT'S RIGHT
Elly: huh and I heard you don't give a shit about her anymore and you've been cheating on her with THE NANNY
could you get anymore cliché though Rufus
Speaking of Diana, she wanders the house trying to better her life
WISH I COULD ACCEPT LOVE
But I can't control you anymore
LOL ERIKA
Erika: IM BORRREEDD
COME BACK HOME THEN
At least Elly is gaining SOMETHING from this
Skilling charisma lmao
Also I've got her belting out jokes since Rufus has the Good Sense of Humour trait
Might get that relationship up faster
ONE KID MADE IT HOME
Esme: And I regret it already
Suck it up buttercup, 3 more days
I HEAR SOME ZAPPING
AND THERE'S EYDA
GETTING ELECTROCUTED???
Esme: get OFFFFF I'm trying to go to beD
She got scared…. by BumbleBee apparently but he's inside…
There's so much happening in this screenshot lol
Eyda: fuCKFIDSHOG I,m COMING AFTER U ROBOT
also BYE DIANA HAVE FUN AT WORK
YOU MONEY MAKING MACHINE YOU
Eyda: MOM IS THE BEST
Agreed
Elly: Agreed
Elly: This is taking so long please help
careful what you wish for
is all i got to say
Elly: nice
inTERMISSION
CONGRATULATIONS EMMA
YOU'RE MOVING UP
No lie this is a painful process because the game freezes up every minute or so
its constantly on the verge of being extremely maddening
Lol girl over here somehow getting celebrity stars from SHOWERING
What a smug smile you got
Erika: Just thinking about when I can finally ditch this joint
SO SENT THEM TO PILLOW FIGHT
AND GIRL ELLY WENT IN THE DOOR OF DEATH
I didn't realize she could do that
I snorted real good
Look at that
how beautiful
the bend of his broken neck
mua
As I was admiring the texture rendering of this animation on her armpit
i realized the clock hath strucketh MIDNIGHT
ITS EYDA'S TURN
BLUE BALLOONS
We managed ONE DAY IN THIS UPDATE LOL
It was a lot of me getting back into the Idanezy routine too
Have this pretty picture of Eyda's face before we separate lol
Self-wetting: 87 x -5 = -440
Failing school : 9 x -5 = -50
NPC visit: 4 x -5 = -20
Passing Out: 285 x -5 = -1415
Accidental Deaths: 5 x -10 = -5
Social Worker Visit: 1 x -15 = -15
Birth: 10 x +5 = +50
Twin Birth: 5 x +10 = +50
Triplet Birth: 0 x +15 = 0
Quad Birth: 1 x +20 = +20
Fulfilling LTW: 3 x +40 = +120
Honour roll: 0 x +5 = 0
Randomizing every LTW choice and trait (apart from the obligational insane trait) for a whole generation of children: 4 x +10 = +40
Portrait of the torch holders somewhere in the house: 4 x +5 = +20
Having the Torch Holder reach the top of a career: 1 x +10 = +10
Having a spouse reach the top of their career: 0 x +20 = 0
Every 100,000$: 3 x +20 = +60
TOTAL: –1575
Holy shmokes
Aint that a pretty number
Bet I could hit -2000 with the way that's going