(Lol hi guys, it's SimNano time in boolprop again and I've signed up the Idanezys again)
Lol welcome back folks, I indulged in a thing with the boolprop folks and ended up making a literal GRAPH of my points over the generations
Yeah snort, I completely forgot I lost 300 POINTS during a single chapter in generation 3. ANYWAY SEE HOW ITS STABILIZING OUT AT THE END.
Let's KEEP IT THAT WAY WE GOT THIS
Now where were we…
Balloons are blue so that means I'm controlling EYDA right now
Oh god right EGBERT
MY LOVELY
He does me a SAD with his pretty genes
Eyda was too late putting away the cake
But it made for a surprisingly sweet to look at FAMILY lunch
Emma: Good luck with those points
eRIka
-5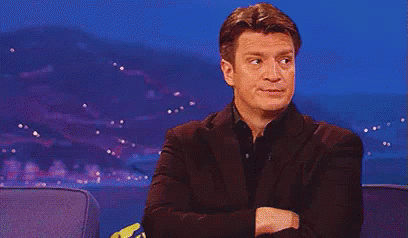 THAT'S YOUR daughter's bed lord you two
Emma is GORG I love watching her play music
This is absurdly cute
And SO IS THIS
He found the OTHER EGG
BBee: The spaghetti man told me I needed to EAT
I don't think this really affects the electronics though, so you know I'm actually fine with this
Here have a pic of Rufus flirting with the fridge and Egbert HEART FARTING people all over town as I recount this story
SEE I TOOK A BREAK FROM THIS ISBI, and then I went AND DELETED the town I put them in cause I forgot this was their town. Thought it was some random town I wanted to test out.
Hahahahahsolike it deleted my save but THE GAME HAD A BACKUP
Butlike I still thought for a second that this ISBI had ended, anyway that's all for dumb behind the scenes snort
Afuhajklsafa
Diana and Rufus legit find every nook and cranny they can squeeze into to have some fun and it makes me gooey to see one of me couples still loving on each other
Egbert: Look AT THIS DOPE JUICE
Erika: THAT'S SO DOPE MAN
Egbert: YOURE SO DOPE
Erika: NAH YOU ARE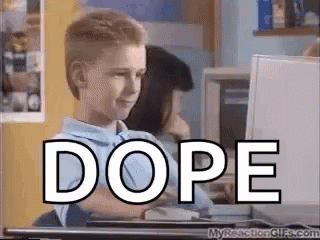 Omg what's this
I'm cruising around while Eyda is in school and I'm catching this kind of stuff lol
With that HORRIBLE relationship sure Rufus, let's see how well that pans out
BBee: WHAT DO YOU THINK I AM, LILIPAD?
Lilipad: paRDon
BBee: Don't talk to me again, you and me are thru
Rufus: …aifjoalsfjal DIANA, YOUR ROBOT IS MEAN
Elly: (snorts)
Elly why aren't u in school
Girl this hurts me COME NOW
Elly: You're blocking my tv SHOO
Well I mean sure WHY NOT
Let's meet the townsfolk
Eyda: I can't reach the bus so…I don't feel like it anymore
WELL LOL, ok then
Somebody seems uber happy about it
So I'm following her around town right, cause she's got some permission slips to drop off at town hall, and I'm spotting these TOWNIES
Like Crumpleton is a fancy town alright
And color me DARN CURIOUS of its goings on here snort
I'LL SEE YOU LATER EYDA
So apparently this is casual wear for grocery shopping in this town
Eyda: Why am I here
Youre doing homework shush
Eyda: BUT WHY HERE
Eyda: There's probably huge drama, like he's come chasing after this lady
I agree definitely that's why she hasn't come out yet
Man: thatsnot-
SHUSH it is
OH LOOK
A really nice looking teen, GRAB HER
Egbert needs a gal
Eyda: Hey, HEY HEY, IM YOUR TO BE QUEEN COME BACK HERE
Well hey that worked
Rina: Hi
Eyda: My entire body is down here
Rina: It's disrespectful to look royalty in the eyes
Eyda: I like her
Lol so we chatted her up for match making purposes until the gal I was following IRENE came out
Seems the grocery run was to SNEAKILY change outfits
They must not know of her day job
OH THE SECOND ONE
ELLY'S
Ahhh HOW PERF it's GREEN, great color coding game
Yes, this one is named Ylle, since it's Elly's.
SPEAKING OF ELLY
Midnight hath struck BACK TO ELLY
ELLY LETS SEE HOW BAD YOU'RE AT
Elly: I can TAKE CARE of myself thnks
Yes you're just a bit tired off to bed, you have SCHOOL
They some pretty children though
Look at that sleeping face
Wow Lilipad, what did you do to the local horse population
Lilipad: NO EATING THE GARDEN. BUZZ OFF.
Bbee: Lol buzz off, I'm a bee, I like this comment
Hey what's that
Bumblebee whats that
In the background the black horse
Omg
Omg
Is that
A unicorn
GUYS IT'S A UNICORN
DANDRUFF NOT NOW
I'M BUSY
Homg homg don't move let me get Elly
I need a unicorn, I always need a unicorn
Elly: I've MADE A DECISION
Elly: AND ANOTHER ONE
Lordlol, I hate the Animal Rescuer one BUT LET'S SEE HOW YOU MANAGE WITH THIS UNICORN. GET OVER HERE.
(game drags me across town for an abduction)
IM TRYING TO DO THINGS
Lol Esme
Esme: WHAT DO YOU MEAN LOL ESME
Have funnnnnnnnnn
Lilipad: LE SIGH, time to clean up the yard
Lol start with Bunny, anyway have fun Lilipad
LETS GO ELLY
YOU DON'T NEED SLEEP
I've sent Bumblebee in advance to make sure the unicorn stays
Elly: IVE MADE ANOTHER DECISION
Snorrttt
Alright step one WATCH THE UNICORN
Elly: IM WATCHING
Uni: How's the view?
Elly: Ew shut up
Elly: Omg PROGRESS, get familiar my STEED
Elly: What you doing
Elly: stop it
Uni : I'm helping
Elly: Now you're just being mean
Uni: Stop being ungrateful
Uni: Lord you're in my way
Elly: You put yourself there thanks
Wow what
A pair of teeth you have sir
Uni: Better to eat you with my dear
Elly: Okay I'm tired
Tough luck keep WATCHING him
Oh look lol
Hes got a name
MOSEY
Mosey: ciao folks
NO COME BACK MOSEY
Laterlater we'll get you
Me: (attempts to speed up)
Emma: (exists)
LORD what a nice set of faces you HAVE THERE
Emma: I'm stretching my face muscles
Lol having fun with Ylle too
SNORT RUFUS
YOU NEED TO STOP
Bbee: He REALLY does, if he's got complaining to do he can clean the house HIMSELF
Bbee: IM BUSY STOP BOTHERING ME
Rufus: Nuuuuu not the SCAN
Lilipad: Sweet buttercups
Egbert stop heartfarting people
It's becoming this chapter's theme
Rufus: Ok I know we have bad relationship but look at Lilipad am I right
Lilipad: ….
Bbee: …
Bbee: Lol right mate, she's such a metal rod
Lilipad: …
Bbee: HAHA PERSON PERSON PLUS
Lilipad: ……………………….
Lilipad: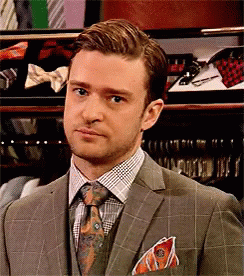 Bbee: (winks at me) I'm cool
Sure doll
Ok so I peeked at their traits, and the game bugged out again (SURPRISE) and took all their chips away, so I figured I have the right to this cheat so I manually gave them traits
Just you know random traits
For fun
The ones they had originally and a few extra ones (LOUD COUGH)
And the results are amusing lol, they instantly both ran off to play with things.
Already more than my sims
Lilipad: You're my first victim
Rufus: TRY AND HIT ME IF YOU CAN
Ok but I wasn't joking Egbert
I WILL make you the theme of this chapter
Hey Diana watchu doin-
OH lol I see
Diana: hehehehe >:)
SURE LOVE LET'S DO IT
Looking for potential suitors huh
Elly: Something like that
He's a gorgeous boy mhmmmm
(sadly zooms out)
Lol yes everyone mirror my reactions. But it was WORTH IT FOR THE UNICORN. Or it WILL be
-5
Eyda: le gasp I'm doing better NOT being controlled
Shush
(shrugs) SURE WHY NOT
HAVE FUN ERIKA
Meanwhile
Elly: Hi I have a literal opportunity telling me to talk to you
Isabella: Let's talk then
Awwhahahaha I'm not surprised
You look good for someone that just got stood up
Erika: Hey it got me outside, now I can play on my phone…outside
Snort
Elly: World domination though NO, that's not what I'm aiming for, the world is a BIG PLACE YOU KNOW
Isa: Mhm
Elly: I need a second to passout again
snortSURE go ahead
-5
SUCH GRACE
Isa: Yes, her majesty does everything with GRACE
Lol anyways WE MANAGED FRIENDSHIP
Dunno why, I don't like these opportunities usually but snort she WAS RIGHT THERE SO
Ok Diana, Rufus, y'all need to STOP
YOUR daughter
Is right thERE
MIDNIGHT
EYDA WHERE YOU AT ITS YOUR TURN
Eyda: Bumblebee's about to give me a bedtime story
Bbee: I do that now
YEAH NO. we don't do that anymore just go to bed
Ho EGBERT
IS THAT A DOG
I read that you needed to befriend 3 animals before you could adopt a unicorn
And it's a cute stray dog
EYDA ENOUGH SLEEPING
Eyda: LORD I NEED MY BEAUTY SLEEP
Haaaaaaaaaayes a good sniff
Haaaaaaaaaaaaano where did it go
Goddamn it game
Let the strays stay
They look like absolute monkey zombies
(except Egbert, pretty Egbert)
But I LOVE this picture Xd
Alright Imma cut it here guys SEE YA NEXT UPDATE
Self-wetting: 86 x -5 = -435
Failing school : 8 x -5 = -40
NPC visit: 4 x -5 = -20
Passing Out: 282 x -5 = -1405
Accidental Deaths: 5 x -10 = -5
Social Worker Visit: 1 x -15 = -15
Birth: 10 x +5 = +50
Twin Birth: 5 x +10 = +50
Triplet Birth: 0 x +15 = 0
Quad Birth: 1 x +20 = +20
Fulfilling LTW: 3 x +40 = +120
5-star celebrity: 0 x +5 = 0
Honour roll: 0 x +5 = 0
Randomizing every LTW choice and trait (apart from the obligational insane trait) for a whole generation of children: 4 x +10 = +40
Portrait of the torch holders somewhere in the house: 4 x +5 = +20
Having the Torch Holder reach the top of a career: 1 x +10 = +10
Having a spouse reach the top of their career: 0 x +20 = 0
Every 100,000$: 3 x +20 = +60
TOTAL: -1550